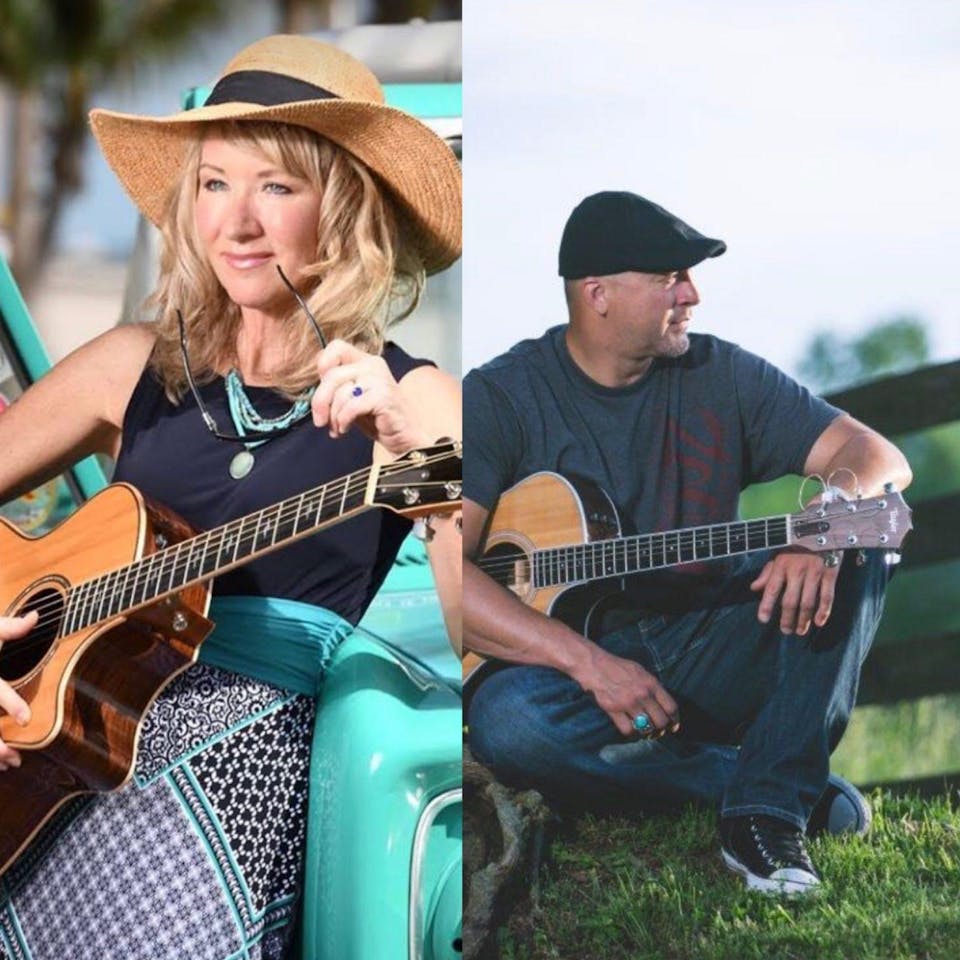 Chris Timbers Band
Juliana MacDowell
Loudoun Hunger Relief Food Drive
$20.00 - $30.00
Sales Ended
CTB & Juliana MacDowell live!
LHR Food Drive: Loudoun Hunger Relief needs your help! Please help us by donating non-perishables to Loudoun Hunger Relief. They are looking for whole grain cereals, breakfast bars, and oatmeal but any and all non-perishables will help!
Free Table Raffle! For every food or monetary donation to Loudoun Hunger Relief, you will be entered into a raffle for a free 4-top to any one of our upcoming shows (subject to availability)! The more you donate, the better! 5 non-perishable food items, 5 raffle tickets. 10 non-perishables, 10 raffle tickets, etc.
All patrons are subject to a temperature check prior to admittance. All seating is assigned and will be socially distanced. Masks are required to be worn whenever someone is up from their seat.
Chris Timbers Band: Straight Outta Loudoun County, Chris Timbers is a hometown favorite who has been writing music and performing for most of his life. Locals may remember him from the Virginia-based band Less Traveled. These days, backed by some of the DMV's most talented musicians, the Chris Timbers Band blends rock, blues, and R&B, with a dash of country, and a little funk into a unique sound Chris calls alternative soul. From classic covers to timeless originals, the Chris Timbers Band's energy and superb musicianship has audiences dancing and shouting "one more song" at every show.
Over the years, Chris has shared the stage with many influential musicians such as Tim Reynolds (Dave Matthews Band), Merle Saunders, Tad Kinchla (Blues Traveler), Gary Grainger, John Scofield, and Scott Ambush (Spyro Gyra).
The Chris Timbers Band is Chris Timbers on vocals/guitar; Mike Tony Echols (Paul Nelson Band) on bass, Pete Thomas on guitar, Paul Dudley (Corey Harris Band) on drums, Natalie Brooke on keys, and Eli Gonzalez (Crowded Streets – The Dave Matthews Experience) on sax.
Juliana MacDowell: Juliana MacDowell is a singer-songwriter, living between Loudoun County, Virginia and Key West, Florida, whose earthy vocals and moving originals unite her with listeners in unforced and memorable ways. She fell in love with music as a toddler when her grandfather hoisted her up on the bench of his Steinway - the piano she plays to this day. More than just a woman singing into a microphone, she is an entertainer who connects with fans, reaches out to them and draws them in to the power of the music.
Juliana MacDowell's soulful Americana counters some of the lightness and darkness in life through effortlessly poetic lyrics guiding the stories she needs to tell.- Tine Benitez-Eves, American Songwriter
Juliana's second album, "Leaving Home," signed to Conch Town Music, features a cast of prodigious players from across the globe. With award winning songs like "All Those Things" and "Two Kinds Of People," Juliana's work is gaining traction beyond the east coast, where she got her start. Her third album takes her to Nashville to record with legendary engineer/producer, Bil VornDick (Alison Krauss; Bela Fleck; Ralph Stanley...) MacDowell's brand of pop draws from folk, rock and country. While much of it is bouncy and upbeat, there's a bluesy hue to her expressive alto that's especially appealing, as is the contrast between her upper and lower register. - Steve Wine, Associated Press
Juliana's BAND NOW CONSISTS OF SOME OF THE MOST HIGHLY SOUGHT AFTER PLAYERS in the DC AREA: Guitarist, Mike Ault; Bassist, Sonny Petrosky; Drummer; Andy Hamburger; Pedal Steelist, Dave Hadley; Keyboardist, Benjie Porecki.

Venue Information:
Tally Ho Theater
19 West Market St SW

Leesburg, VA, 20176